Our Next Film
Friday 26 April 2019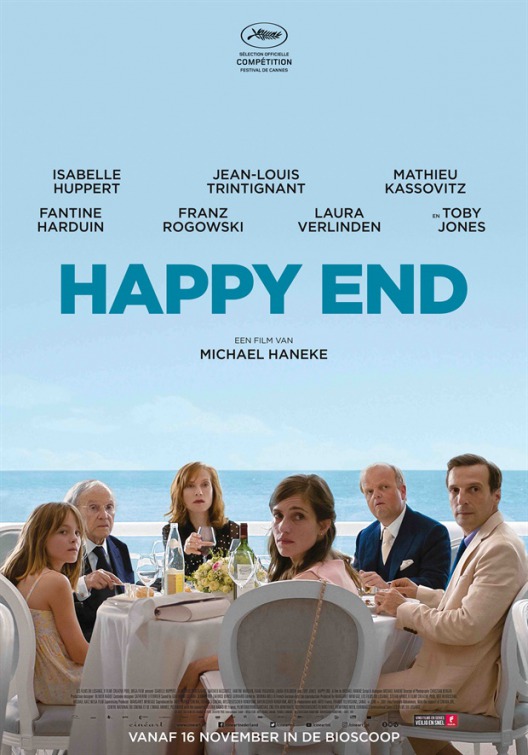 Happy End
15 | Austria | 2017 | French, English
Drama
Director: Michael Haneke


Isabelle Huppert stars in this black comedy of inter-generational backstabbing. Squabbles over the family business, pervasive surveillance, and long-suppressed family secrets make for a heady mixture!
Get in touch with Shrewsbury Film
Please feel free to contact us, if you would like any information on Shrewsbury Film, individual films or membership.
Whatever the nature of your enquiry, we would love to hear from you.
Email us via shrewsburyfilmsociety@gmail.com or alternatively, complete the form below and we will get back to you.